The National Institute on Deafness and Other Communication Disorders reports that, "Approximately 15% of American adults (37.5 million) aged 18 and over report some trouble hearing." In other words, hearing loss is extremely common.
If you suspect you have hearing loss but are hesitant to get a hearing test or wear hearing aids, review our list of reasons you should seek treatment this year below.
Better Communication
This is perhaps one of the more obvious reasons, but when you treat your hearing loss with hearing aids, you'll be able to better communicate with your loved ones. From phone conversations to inside jokes to major announcements, you'll be able to follow along with ease and respond appropriately with confidence.
Improved Mental Health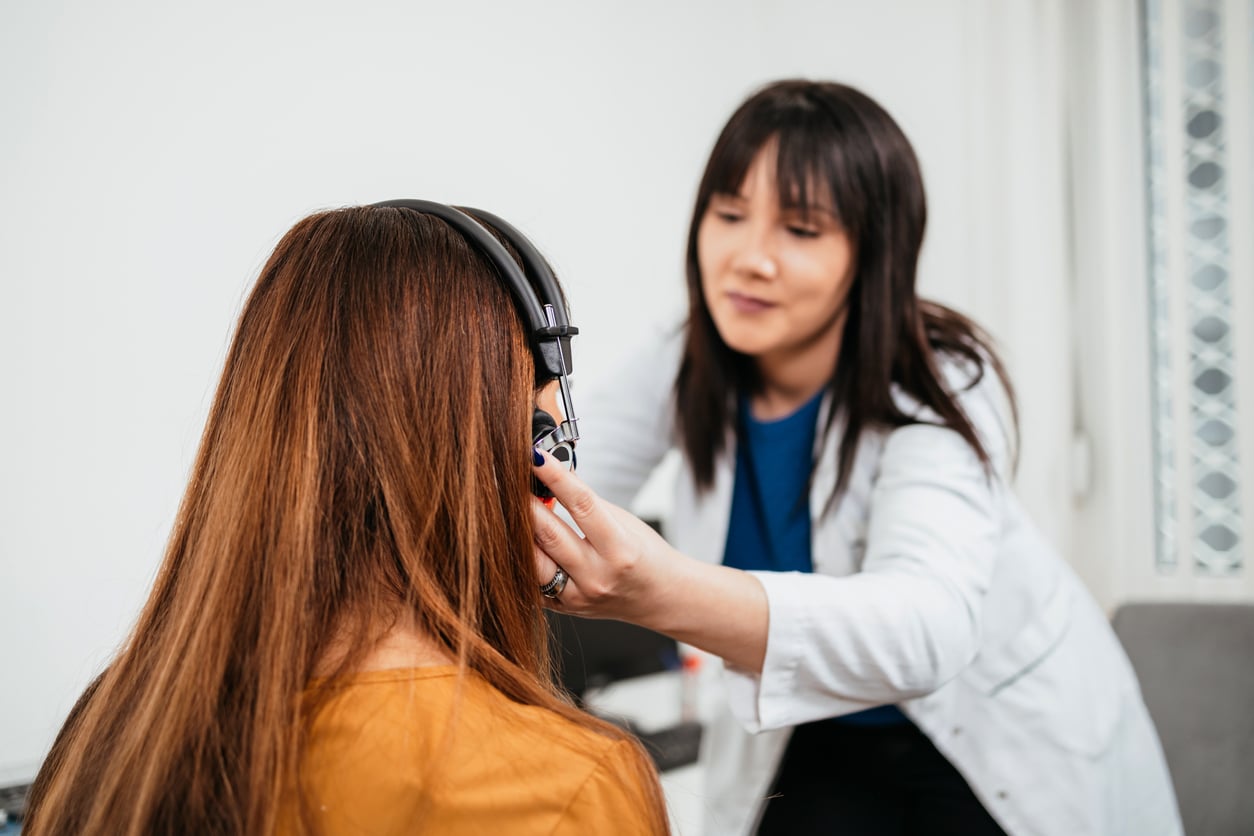 When you can't hear well, you're likely to worry about mishearing people, leading to anxiety over time. This anxiety can then cause you to socially withdraw from people and activities you once enjoyed, like enjoying a game of Cribbage at the Lamar Senior Activity Center. Social withdrawal is a well-known risk factor for depression. Treating your hearing loss can prevent these mental health disorders and help you navigate the world with a greater sense of certainty.
Increased Safety
Research by Johns Hopkins found that untreated hearing loss is associated with a three-times greater risk of falling. This is likely due to lower awareness of your surroundings and because hearing loss increased your cognitive load, leaving fewer resources available for maintaining balance. Hearing aids can help keep you aware of your surroundings and can decrease your cognitive load.
Stronger Cognition
More research by Johns Hopkins uncovered a strong link between untreated hearing loss and dementia. In fact, "Compared with volunteers with normal hearing, those with mild, moderate, and severe hearing loss had twofold, threefold, and fivefold, respectively, the risk of developing dementia over time. The more hearing loss they had, the higher their likelihood of developing the memory-robbing disease." Fortunately, another study found that wearing hearing aids can prevent or delay a dementia or Alzheimer's disease diagnosis.
For more information or to schedule an appointment with a hearing expert, call Austin Auditory Specialists today.