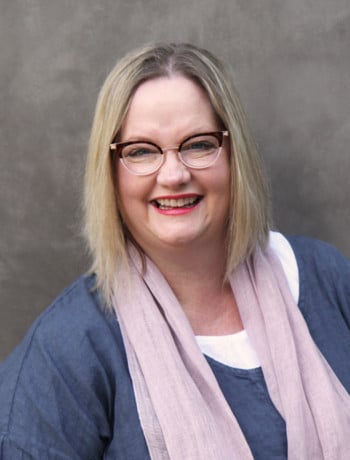 Tracy Armstrong, M.A., CCC-A
Director of Audiology
Tracy received her Master's Degree in Audiology from the University of Texas in 1992. Throughout her career, she has worked extensively in the areas of aural rehabilitation, amplification services, diagnostic testing, vestibular evaluation, tinnitus management, cochlear implants, and bone- anchored auditory prosthetic devices. Tracy has taught hearing loss coping skills classes to the community, she has served as the American Tinnitus Association's San Antonio representative, and she has been a guest speaker at many SHHH (Self Help for Hard of Hearing) meetings.
Developing a personal relationship with her patients is what Tracy most enjoys about working as an audiologist, and she works hard to understand each individual patient's communication needs and challenges. Tracy believes that helping people hear is a combination of appropriate technology, guidance, listening, adjusting, and empathy.
Tracy is the proud mother of twins. Her son Jeb is at the University of Texas, studying biology. Her daughter Sadie is at the University of Washington, studying bioeconomics. Tracy dedicates much of her spare time volunteering: she has served on the RRISD Bond Oversight Committee and the RRISD Safety and Security Task Force. She has volunteered as a master naturalist where she spent time recording the habitats of salamanders and has fostered puppies through Austin Pets Alive. Tracy loves to backpack and cook in her spare time.
Tracy is a certified member of the American Speech-Language-Hearing Association and the Texas Academy of Audiology. She is also an active member of the Coalition for Global Hearing Health, a non-profit organization whose purpose is to improve ear and hearing health and the lives of people who are deaf or hard of hearing, especially those in low- and middle-income communities.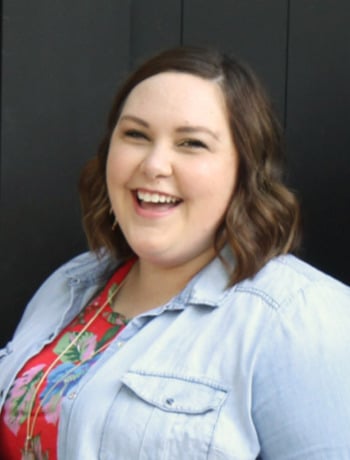 Kandice Ahlberg, Au.D., CCC-A
Audiologist
Kandice Ahlberg, Au.D., CCC-A, has focused on exceptional patient care since 2011. She graduated from Oklahoma State University with her Bachelor of Science degree in communication sciences and disorders in 2007. Kandice then received her Doctorate of Audiology degree in 2011 with Outstanding Distinction from the University of Oklahoma Health Science Center.
Kandice joined ENT Specialists of Austin in 2020 while specializing in diagnostic hearing evaluations, amplification, cochlear implant evaluations and programming, in addition to osseointegrated hearing devices. Prior to joining ENT Specialists of Austin, she worked as a clinical audiologist at Oklahoma Otolaryngology Hearing Center, the largest privately owned ENT practice in Oklahoma.
At a young age, Kandice was diagnosed with hearing loss in both of her ears. Through medical remediation she was able to have her hearing restored in her left ear. However, she still has a significant loss of hearing in her right ear and, because of this, Kandice became passionate about helping others understand their hearing loss and find the right hearing solution for their needs.
Kandice is a member of the American Speech-Language-Hearing Association. She has been a hearing loss advocate in her community by being interviewed by the Daily Oklahoman for the article "What's It Like: To get hearing aids?" and providing several in-services on assistant listening devices. Kandice enjoys the personal relationships she builds with her patients and takes pride in listening to her patients' needs. Kandice works with the latest technology from multiple manufacturers and is always striving to learn about new advances in the field of Audiology.
Kandice currently resides in Pflugerville, Texas with her husband, her daughter, and her dog Maggie. She enjoys exploring Austin, hiking, baking cookies, shopping and spending time with her friends and family.
Brandee Richardson, Au.D., CCC-A
Audiologist
Brandee has been devoted to providing excellent patient care since 2015. She received her Bachelor of Arts in Communication Disorders from Louisiana State University in 2011 and her Doctor of Audiology from Louisiana Tech University in 2015. She is certified by the American Speech Language Hearing Association and licensed in Texas to practice Audiology. She provides comprehensive audiological services including diagnostic hearing evaluations, hearing aid consultations and fittings, hearing aid services, and custom hearing protection for all ages.
Driven by the philosophy that communication is fundamental to living a fulfilled life, Brandee is committed to helping the hearing impaired overcome communication barriers. She has experience working with the latest technology of the top hearing aid manufacturers to make sounds and conversations more accessible to her patients. She is passionate about building relationships with her patients and listening to their specific challenges and needs. She combines this information with her expertise in audiology to help improve their quality of life.
Brandee is from Louisiana and enjoys cheering on the LSU Tigers. She also enjoys trying new restaurants, playing tennis, live music, and exploring all that Austin has to offer.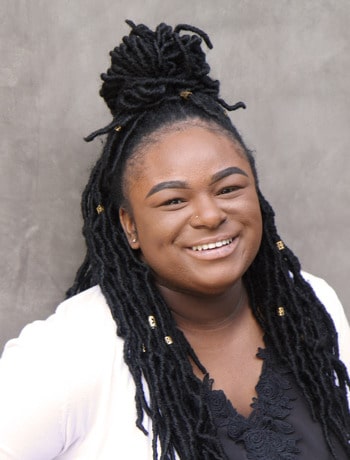 Rachel Robertson
Audiology Coordinator
Rachel Robertson has studied Education at Austin Community College. She is the Patient Care Coordinator here at Austin Auditory Specialists who assists our office with most of the administrative needs while also helping with minor repairs. You may have recognized Rachel as she started out as the front desk receptionist for ENT Specialists of Austin's Cedar Park location in February 2020. She has seven years of experience as an Educator, administrative assistant, customer service representative, and a receptionist in various domains. While motivated and passionate about helping and serving others in any way she can, Rachel was inspired to step into this career field by a family member who is a part of the Deaf and Hearing Impaired Community. Her kind and empathetic nature makes her a great asset to our team!
During her free time, Rachel loves to garden, do yoga and Pilates, and is recently trying her hand at candle making. She successfully drags her husband, Ken, along on many of her adventures.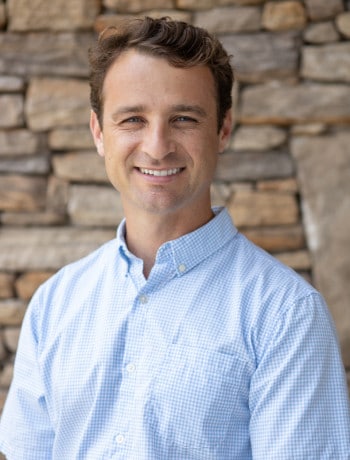 Robert Nason, M.D.
Consulting Physician
Dr. Robert Nason serves the families of Austin and Cedar Park, Texas at ENT Specialists of Austin. Dr. Nason is an ENT doctor with board certifications in otolaryngology and head and neck surgery and fellowship training in pediatric otolaryngology.
Dr. Nason graduated magna cum laude from Rice University before earning his medical degree from the University of Texas Medical Branch at Galveston. There, he won the Edward Randall Medal for Academic Excellence and was inducted into the Alpha Omega Alpha honor society.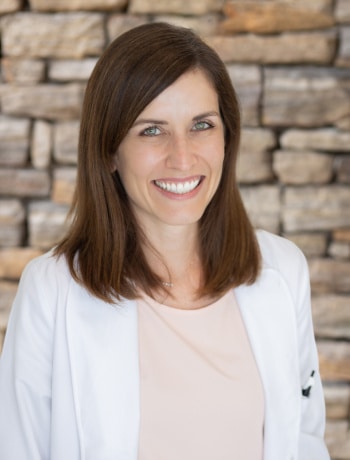 Lindsay Young, M.D.
Consulting Physician
Dr. Lindsay E. Young is an otolaryngologist and board-certified head and neck surgeon at ENT Specialists of Austin. She is trained to treat both pediatric and adult patients and serves the local communities of Austin and Cedar Park, Texas.
Dr. Young grew up in San Antonio and attended college at Southern Methodist University, where she graduated summa cum laude with a major in anthropology and minors in music and pre-medical studies. She went on to medical school at UT Southwestern Medical Center in Dallas, where she was elected into Alpha Omega Alpha — the only nationally recognized honor society for medical students — and graduated in the top of her class.
Call Austin Auditory Specialists at
(512) 354-1489
for more information or to schedule an appointment.