Hearing loss is a common condition that becomes more likely with age. In fact, age is the strongest predictor of hearing loss among adults between the ages of 20-69, with most hearing loss occurring in the 60-69 age bracket.
If you've noticed that a parent, spouse or other loved one is exhibiting signs of hearing loss, you may be unsure what to do next.
Four Tips for Talking to A Loved One About Hearing Aids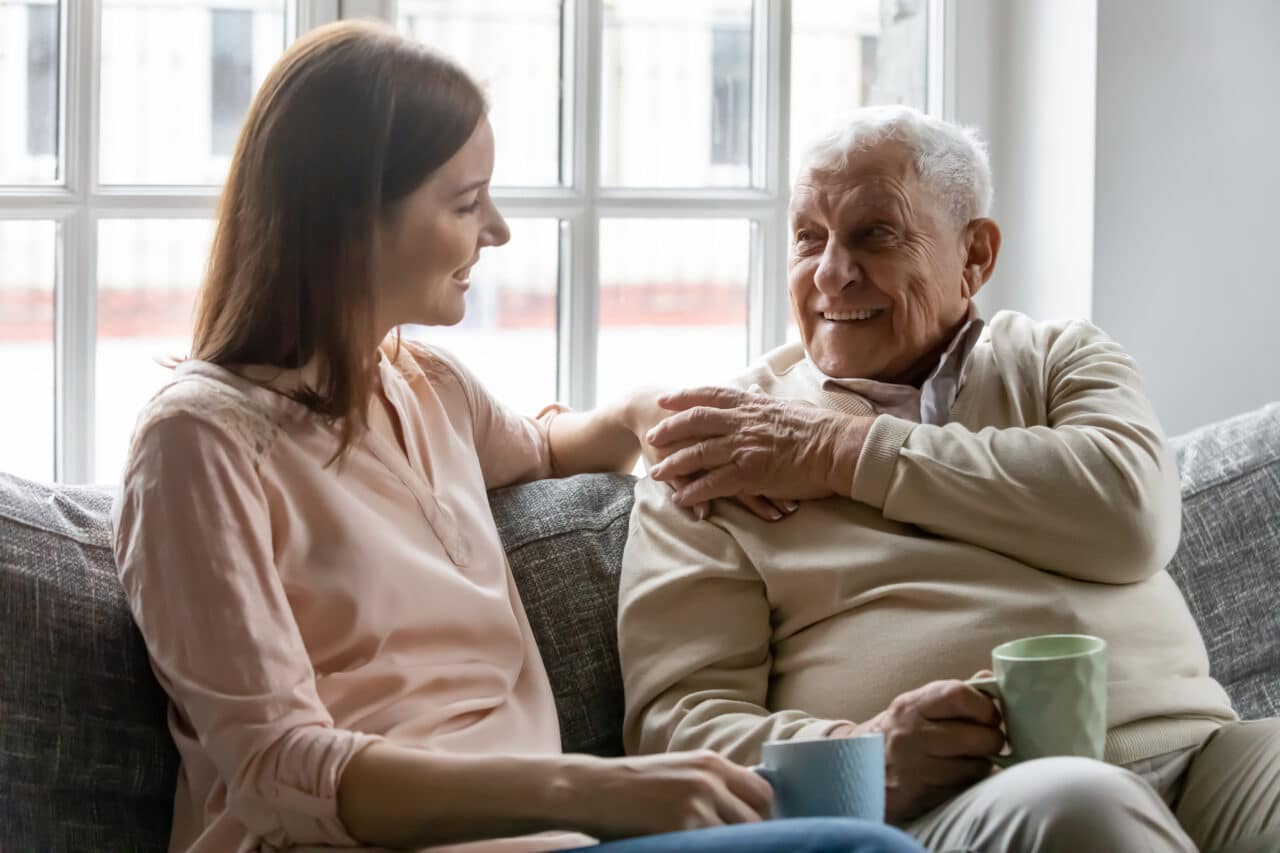 Pick the right time. Talking to a loved one about their hearing loss can be a delicate conversation. It's best to pick a time when both of you are relaxed and not stressed about other things. You also want to make sure you have enough time to be able to say what you need to while also listening to them and making sure they feel heard.
Be clear and offer examples. Think about what you want to say beforehand and figure out your wording so that it doesn't sound like an attack. Instead of "You need hearing aids," consider mentioning examples of when their hearing loss has impacted you, like when you noticed they didn't really participate in the conversation when having a family dinner out at Olive & June.
Be compassionate and acknowledge their concerns. Admitting to having hearing loss can sometimes come with a fear of losing independence or being seen as less capable. If your loved one expresses resistance or denies that there is an issue, try to see where they are coming from. Be compassionate and be able to recognize if the conversation needs to be tabled for another time.
Offer next steps. If your loved one is open to seeking treatment for their hearing loss, they may be unsure of what to do next. Offer to help them by doing research about audiologists in their area, helping them to schedule an appointment for a hearing test and offering to accompany them to their appointments so that they feel supported and not overwhelmed.
The Benefits of Hearing Aids
Helping your loved one find the right pair of hearing aids can not only improve your relationship and make it easier to communicate and spend time together, but they have so many other benefits as well.
Compared to those who leave their hearing loss untreated, people who use hearing aids can experience:
Better balance and a lower risk of injury from falls
Lower levels of anxiety and depression
Lower risk of cognitive decline and dementia
To learn more about the benefits of hearing aids or to schedule an appointment for your loved one, call Austin Auditory Specialists today.