Director of Audiology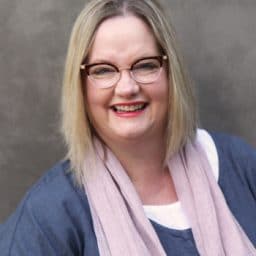 Tracy received her Master's Degree in Audiology from the University of Texas in 1992. Throughout her career, she has worked extensively in the areas of aural rehabilitation, amplification services, diagnostic testing, vestibular evaluation, tinnitus management, cochlear implants, and bone- anchored auditory prosthetic devices. Tracy has taught hearing loss coping skills classes to the community, she has served as the American Tinnitus Association's San Antonio representative, and she has been a guest speaker at many SHHH (Self Help for Hard of Hearing) meetings.
Developing a personal relationship with her patients is what Tracy most enjoys about working as an audiologist, and she works hard to understand each individual patient's communication needs and challenges. Tracy believes that helping people hear is a combination of appropriate technology, guidance, listening, adjusting, and empathy.
Tracy is the proud mother of twins. Her son Jeb is at the University of Texas, studying biology. Her daughter Sadie is at the University of Washington, studying bioeconomics. Tracy dedicates much of her spare time volunteering: she has served on the RRISD Bond Oversight Committee and the RRISD Safety and Security Task Force. She has volunteered as a master naturalist where she spent time recording the habitats of salamanders and has fostered puppies through Austin Pets Alive. Tracy loves to backpack and cook in her spare time.
Tracy is a certified member of the American Speech-Language-Hearing Association and the Texas Academy of Audiology. She is also an active member of the Coalition for Global Hearing Health, a non-profit organization whose purpose is to improve ear and hearing health and the lives of people who are deaf or hard of hearing, especially those in low- and middle-income communities.