Audiologist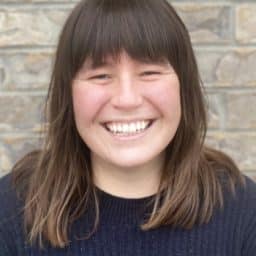 Danielle received her Doctor of Audiology from the University of Wisconsin-Madison in 2021. She is a certified member of the American Speech-Language-Hearing Association.
Prior to joining Austin Auditory Specialists in 2022, she trained and worked at Froedtert & Medical College of Wisconsin, where she gained experience in various areas of audiology, including diagnostic audiology, amplification services, vestibular evaluation, tinnitus management, and cochlear implants. Throughout her career, Danielle has developed strong interest in providing amplification services.
Danielle recognizes that hearing loss impacts the quality of life for both patients and their loved ones. She believes that every patient deserves a customized approach to hearing health care based on their individual needs. Her favorite part of working as an audiologist is building personal relationships with her patients as she learns about their individual communication needs and challenges.Danielle believes that patient education, along with appropriate technology and motivation, help maximize successful outcomes. She truly enjoys supporting patients on their journey toward better hearing.