Audiologist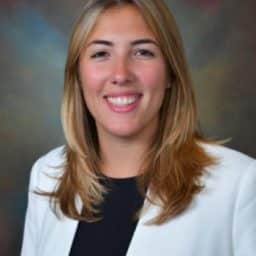 Chelsea has served hearing health care patients since 2018. She received her bachelor's in communication sciences and disorders from James Madison University and her doctorate in audiology from the University of Wisconsin–Madison. She was drawn to audiology at a very young age after witnessing several family members struggle with hearing loss. She is honored to work with patients throughout their hearing journey, aiding in their improved connection with the world and overall quality of life.
Chelsea is certified by the American Speech-Language-Hearing Association and is a member of the American Academy of Audiology and the Texas Academy of Audiology.
Chelsea provides a wide range of hearing services, including children and adult diagnostic audiometry, pediatric visual reinforcement audiometry, pediatric conditioned-play audiometry, hearing aid dispensing, hearing aid counseling, videonystagmography and auditory brainstem response audiometry.