Audiologist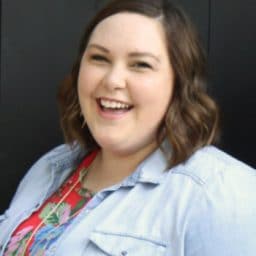 Kandice Ahlberg, Au.D., CCC-A, has focused on exceptional patient care since 2011. She graduated from Oklahoma State University with her Bachelor of Science degree in communication sciences and disorders in 2007. Kandice then received her Doctorate of Audiology degree in 2011 with Outstanding Distinction from the University of Oklahoma Health Science Center.
Kandice joined ENT Specialists of Austin in 2020 while specializing in diagnostic hearing evaluations, amplification, cochlear implant evaluations and programming, in addition to osseointegrated hearing devices. Prior to joining ENT Specialists of Austin, she worked as a clinical audiologist at Oklahoma Otolaryngology Hearing Center, the largest privately owned ENT practice in Oklahoma.
At a young age, Kandice was diagnosed with hearing loss in both of her ears. Through medical remediation she was able to have her hearing restored in her left ear. However, she still has a significant loss of hearing in her right ear and, because of this, Kandice became passionate about helping others understand their hearing loss and find the right hearing solution for their needs.
Kandice is a member of the American Speech-Language-Hearing Association. She has been a hearing loss advocate in her community by being interviewed by the Daily Oklahoman for the article "What's It Like: To get hearing aids?" and providing several in-services on assistant listening devices. Kandice enjoys the personal relationships she builds with her patients and takes pride in listening to her patients' needs. Kandice works with the latest technology from multiple manufacturers and is always striving to learn about new advances in the field of Audiology.
Kandice currently resides in Pflugerville, Texas with her husband, her daughter, and her dog Maggie. She enjoys exploring Austin, hiking, baking cookies, shopping and spending time with her friends and family.